Astar VizionMax (适合所有成人,特别是那些常使用电脑或电子用品、夜间驾驶困难和双眼疲累或视力模糊的人)
VizionMax 30 vegetable capsules (EN)
3-in-1 eye formula with a combination of Lutein, Zeaxanthin and Bilberry to relieve tired eyes.
Using standardised extract of Marigold flower (

contain 13.5% Lutein Ester and 40% Zeaxanthin

) and Bilberry (

contain 25% Anthocyanosides

).
Suitable for all adults, e

specially those with frequent computer or electronic gadget usage, those who have difficulty driving at night, and those with tired eyes or blurred vision.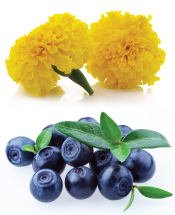 Directions For Use:
Adult: Take 1 capsule daily after meal.
VizionMax 30 植物胶囊
含有叶黄素、玉米黄质和山桑子的3合1护眼配方,可舒解疲累的双眼。
使用金盏花的标准化萃取(

含13.5%叶黄素酯和40%玉米黄质

)以及山桑子(

含25%花青素

)。
适合所有成人,

特别是那些常使用电脑或电子用品、夜间驾驶困难和双眼疲累或视力模糊的人

。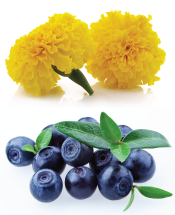 食用建议:
成人:每日一次,每次一颗,与餐服用。
VizionMax 30 kapsul sayuran (Malay)
Formulasi 3 dalam 1 dengan kombinasi yang terdiri daripada Lutein, Zeaxantin dan Bilberi untuk menghilangkan keletihan mata.
Menggunakan ekstrak terpiawai bunga Marigold (

mengandungi 13.5% Ester Lutein dan 40% Zeaxantin

) dan buah Bilberi (

mengandungi 25% Antosianosida

).
Sesuai untuk semua pengguna dewasa, terutamanya bagi mereka yang kerap menggunakan komputer atau alat elektronik, mereka yang

mempunyai kesukaran memandu pada waktu malam dan mereka dengan masalah keletihan mata atau penglihatan kabur.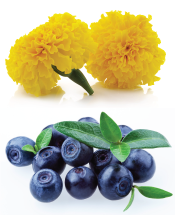 Cara Penggunaan:
Dewasa: Ambil 1 kapsul setiap hari selepas makan.
Shipping & Delivery

Grab Me will process & ship all orders within 12 hours after your order has been placed on our website. Once your order has been shipped, you will receive an e-mail from us with your tracking information and steps on how to track your order. Alternatively, if you registered an account with us during checkout, you may login to your account and check under Order History for the latest update & status on your order.


Local Shipping & Delivery (Malaysia)

Grab Me ships all local orders via Pos Laju.

All orders will be shipped before Pos Laju's cut-off time so most delivery to West Malaysia will take 1-2 business days & East Malaysia would take 2-4 business days. However, there a times where there might be unexpected delays on Pos Laju's side whereby it may take an extra day or two to arrive.

Local Shipping Charges & Duration

West/Peninsular Malaysia: Flat rate of RM6 (1-2 business days)
East/Sabah & Sarawak: Flat rate of RM10 (2-4 business days)
Contact Us
Need help? Get in touch with us via WhatsApp (+60169195161) or use the contact form on our website to send us an
e-mail.