Astar Ume & Black Vinegar Ball 乌梅&黑醋丸 (改善消化健康和提高活力)
Ume & Black Vinegar Ball 150 chewable balls (EN)
Japanese home remedy to improve digestion, relieve stomach discomfort and enhance overall good health.
Ume, the Japanese Plum (Prunus mume) has enjoyed great popularity in Japan for centuries. Known as the "Blue Diamond Fruit", the Japanese believe that a plum a day keeps 100 illnesses away.
Alkaline in nature, Ume contains Mumefural and organic acids like citric acid and malic acid which fight against fatigue.
Black vinegar (fermented from brown rice, wheat, millet and sorghum) is rich in amino acids, minerals and citric acid. It helps reduce fatigue caused by the build-up of lactic acid, supports the conversion of food to energy, enhances digestive health and increases energy levels.

Reap the benefits of Ume & Black Vinegar in Ume & Black Vinegar Balls:

Made from high quality Japanese plums harvested when the nutrient content is at its peak.
Manufactured by a renowned Japanese Plum Balls pioneer using modern advanced ball-making technology to ensure the highest quality.

100% Natural - no preservatives, binders, colouring or flavouring added

.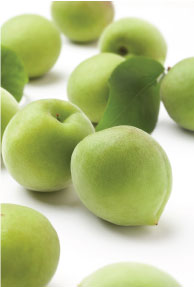 Directions For Use:
Adult & children: Take 5 - 15 balls daily preferably after meal.
乌梅&黑醋丸 150 口嚼錠
日本的住家疗法,可改善消化,舒缓肠胃不适和增进整体健康。
乌梅,是日本风行数世纪的日本梅子(Prunus mume),也被称为"蓝钻石果子",日本人深信每日一粒梅,百病全没。
乌梅是天然碱性食物,含有梅素和柠檬酸及苹果酸的有机酸,可对抗疲劳。
黑醋(由糙米、小麦、小米和高粱发酵而成)富含氨基酸、矿物质和柠檬酸,可帮助减少因乳酸堆积而造成的疲累,也能支援食物转化成能量,并改善消化健康和提高活力。

乌梅&黑醋丸结合了乌梅和黑醋的效益:

由高品质的日本乌梅提炼,在其营养素含量最高峰的时候采摘。
由著名的日本乌梅丸先驱使用现代先进科技制成丸状,确保品质最高。

100%天然 – 不含任何防腐剂、黏合剂、色素或味素

。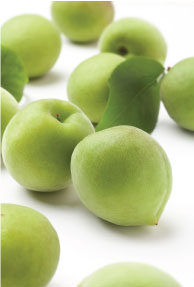 食用建议:
成人与孩童:每日食用5至15颗梅丸,餐后为佳。
Ume & Black Vinegar Ball 150 tablet kunyahan (Malay)
Ramuan keluarga Jepun untuk memulihkan fungsi penghadaman, melegakan ketidakselesaan perut dan mempertingkatkan kesihatan secara keseluruhan.
Ume iaitu Plum Jepun (Prunus mume) telah popular di Jepun selama berabad-abad lamanya. Plum dikenali sebagai "Buah Berlian Biru (Blue Diamond Fruit)" dan orang Jepun mempercayai bahawa pengambilan sebiji plum setiap hari dapat menghalang 100 jenis penyakit daripada berlaku.
Sifat alamiah Ume adalah alkali, oleh itu ia mengandungi Mumefural dan asid organik seperti asid sitrik dan asid malik untuk mengatasi keletihan badan.
Cuka hitam (hasil daripada penapaian beras ceruh, gandum, sekoi dan betari) adalah kaya dengan asid amino, mineral dan asid sitrik. Ia membantu mengurangkan keletihan yang disebabkan oleh pengumpulan asid laktik, menyokong penukaran makanan kepada tenaga, merangsang kesihatan penghadaman dan meningkatkan tahap tenaga.

Perolehi manfaat Ume dan Cuka Hitam yang terkandung dalam Ume & Black Vinegar Balls:

Dihasilkan daripada plum Jepun berkualiti tinggi yang dituai semasa kandungan nutrien plum mencapai puncaknya
Dikilang oleh perintis Pil Plum Jepun termasyhur untuk memberi jaminan kualiti terbaik.

100% Semula jadi – tanpa bahan pengawet, agen pengikat, pewarna atau perasa tambahan.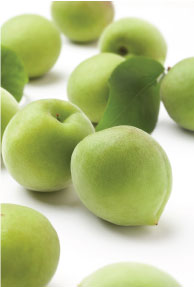 Cara Penggunaan:
Dewasa dan kanak-kanak: Ambil 5 – 15 pil setiap hari sebaik-baiknya selepas makan.
Shipping & Delivery

Grab Me will process & ship all orders within 12 hours after your order has been placed on our website. Once your order has been shipped, you will receive an e-mail from us with your tracking information and steps on how to track your order. Alternatively, if you registered an account with us during checkout, you may login to your account and check under Order History for the latest update & status on your order.


Local Shipping & Delivery (Malaysia)

Grab Me ships all local orders via Pos Laju.

All orders will be shipped before Pos Laju's cut-off time so most delivery to West Malaysia will take 1-2 business days & East Malaysia would take 2-4 business days. However, there a times where there might be unexpected delays on Pos Laju's side whereby it may take an extra day or two to arrive.

Local Shipping Charges & Duration

West/Peninsular Malaysia: Flat rate of RM6 (1-2 business days)
East/Sabah & Sarawak: Flat rate of RM10 (2-4 business days)
Contact Us
Need help? Get in touch with us via WhatsApp (+60169195161) or use the contact form on our website to send us an
e-mail.