MN Face Cream 10ml (EN)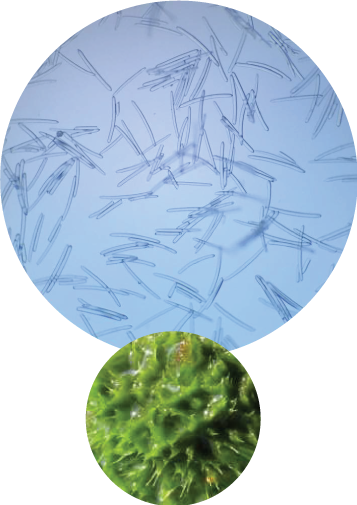 For Dewy, Flawless Glowing Skin Like Baby's!
A revolutionary beauty product with exclusive formula based on innovative "Bio-microneedle" technology using ingredients derived from rare plants. It activates skin's natural rejuvenation and renewal mechanism for visible skin improvements:
Promotes healthy cell turnover so skin becomes smooth, translucent and radiant with a healthy glow.
Boosts production of collagen and elastin to restore support of the underlying skin structures, reducing the appearance of lines and wrinkles and plumps up skin.
Revitalises skin cells and improves metabolism and oxygenation for rosy, vibrant skin.
Reduces pigmentation, correct yellowish, dull and uneven skin tones.
Shrinks and refines open pores, and correct skin imperfections such as spots and scars.
Restores firmness and elasticity to slackened skin.
Suitable for all skin types. Help with the following conditions: Dull, lack-lustre skin, lines, wrinkles, lack of firmness, acne, pimples, scars, open pores, sagging and droopy skin and oily skin conditions.
Before beginning the treatment, exfoliate the skin to enhance the efficacy of the treatment. Make sure skin is free from dead skin cells. After the treatment, it is advisable to always keep the skin well-hydrated and use a sun protection cream.
Frequency of Use
For the first week, use 2-3 times. Thereafter, use once a week. However, you can increase the frequency of use if the skin needs more help. And, if you have sensitive skin, reduce the frequency and/or allow longer gaps between each use.
Note: You will feel a prickly sensation while applying the cream, which may last until the following day. Some may observe redness on the face as well. These observations are normal as they are symptoms of the beginning of skin renewal and rejuvenation.
Caution: Do not use on skin with cuts, wounds or infections. Stop using if irritation occurs.
Directions for Use:
Before beginning the treatment, exfoliate the skin to enhance the efficacy of the treatment. Make sure skin is free from dead skin cells. After the treatment, it is advisable to always keep the skin well-hydrated and use a sun protection cream.
Use at night, on a clean face (after cleansing and toning). Apply one drop to the chin area, and massage with some pressure until absorbed. Repeat this process on the cheeks, nose, lip area, around the eyes and forehead. This should take about 10 minutes in total and you will use about 4-5 drops.
Follow by applying a soothing and hydrating serum/cream, or using a face mask.
MN脸霜 10ml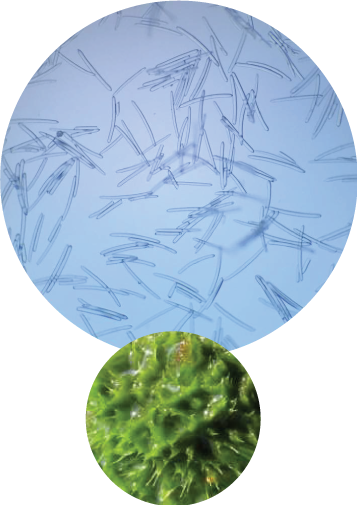 如同宝宝般水润、无暇、光泽的肌肤!
革命性的美容产品,采用稀有植物成分的创新"生物微针"技术所打造的独特配方。它能够激活皮肤的自然恢复和更新机制,促进肌肤明显的改善:
促进健康的细胞更新,使肌肤变得光滑、透亮及焕发健康光泽。
促进胶原蛋白和弹性蛋白的生成,恢复对皮下肌肤结构的支持,减少细纹和皱纹的出现并使肌肤饱满。
使皮肤细胞恢复活力并改善新陈代谢和氧合作用,令肌肤红润且充满活力。
减少色素沉淀并改善肌肤偏黄、暗沉及肤色不均等问题。
收缩及细化粗大毛孔,并改善如色斑或疤痕等肌肤瑕疵。
让松弛的肌肤恢复紧致及弹性。
适合所有肤质。能够 帮助以下状况:肌肤暗沉、缺乏光泽、皱纹、松弛、粉刺、暗疮、疤痕、毛孔粗大、肌肤下垂及油性肌肤问题。
使用次数
首周使用2-3次。此后,每周使用一次。若有需要,可增加使用次数。但是,如果您的肌肤较为敏感,请减少使用次数及/或拉长使用之间的间隔天数。
提示:当您涂抹脸霜时会有轻微刺痛感觉,并有可能持续至第二日。一些人也许也会察觉脸部泛红。以上都属于正常现象,因为这些都是肌肤开始更新并恢复活力的表现。
注意: 请勿在有割伤、伤口或受感染的肌肤上使用。若有不适请停止使用。
使用说明:
在疗程开始之前,先去除皮肤角质以增强治疗效果。确保皮肤没有死皮细胞。疗程之后,建议时刻让肌肤保湿,并使用防晒霜。
于晚上使用,并用于洁净的脸上(洁肤及爽肤之后)。在下巴部位滴上一滴,并以适量压力按摩直至完全吸收。在脸颊、鼻子、唇边、眼睛周围及额头部位重复这个动作。整个过程大约需要10分钟,并会使用大约4-5滴。
MN Face Cream 10ml (Malay)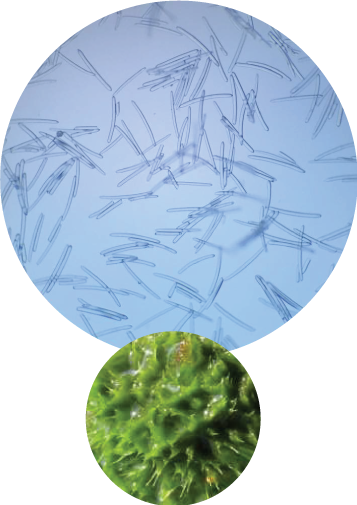 Produk kecantikan terkini dengan formula eksklusif berdasarkan teknologi inovatif "Bio-microneedle" menggunakan bahan yang diperoleh daripada sumber tumbuhan yang jarang ditemui. Ia mengaktifkan mekanisme penjanaan semula dan pemulihan semula jadi kulit untuk pembaikan kulit yang ketara:
Menggalakkan kitaran gantian sel yang sihat supaya kulit menjadi licin, cerah dan berseri-seri kerana sihat.
Merangsang penghasilan kolagen dan elastin untuk mengembalikan sokongan kepada struktur di bawah lapisan hipodermis kulit, mengurangkan penampilan garis-garis halus dan kedut serta melembapkan kulit supaya tidak tampak cekung.
Mencergaskan sel kulit serta meningkatkan metabolisme dan pengoksigenan supaya kulit kemerah-merahan dan berseri.
Mengurangkan pigmentasi serta membetulkan warna kulit yang pucat kuning, kusam dan tidak sekata.
Mengecil dan menghaluskan liang roma terbuka dan membetulkan cela kulit seperti jeragat dan parut.
Mengembalikan keanjalan dan keteguhan kepada kulit yang menggeleber.
Sesuai untuk semua jenis kulit. Membantu masalah-masalah berikut: Kulit kusam dan tidak berseri, garis-garis halus, kedut, kurang keanjalan, akne, jerawat, parut, liang roma terbuka, kulit menggeleber dan kendur serta kulit berminyak.
Sebelum rawatan dimulakan, sental kulit untuk meningkatkan keberkesanan rawatan. Pastikan kulit bebas daripada sel kulit mati. Selepas rawatan, adalah dinasihatkan supaya kulit sentiasa dikekalkan lembap dan gunakan krim pelindung suria.
Kekerapan Penggunaan
Guna 2-3 kali pada minggu pertama. Selepas itu, gunakan sekali seminggu. Walau bagaimanapun, kekerapan penggunaan boleh ditingkatkan jika kulit anda memerlukan lebih perhatian dan jika anda mempunyai masalah kulit sensitif, kurangkan kekerapan penggunaan dan/ atau biarkan sela masa yang lebih lama di antara setiap penggunaan.
Nota: Anda akan mengalami sensasi mencucuk semasa penggunaan krim. Sensasi ini mungkin akan berlanjutan sehingga keesokan hari. Wajah mungkin mengalami kemerahan. Ini adalah normal kerana ia merupakan simptom-simptom permulaan pemulihan dan rejuvenasi kulit.
Amaran: Jangan guna pada kulit yang luka, cedera atau mengalami jangkitan. Hentikan penggunaan jika kerengsaan berlaku.
Ingredient:
Water, Caprylic/Capric Triglyceride, Butylene Glycol, Hydrolyzed Sponge, Cetearyl Glucoside, Sorbitan Olivate, Glycerin, Niacinamide, Cocos Nucifera (Coconut) Oil, Squalane, Cetearyl Glucoside, Cetearyl Alcohol, Oryza Sativa (Rice) Germ Oil, Cocos Nucifera (Coconut) Oil, Candida Bombicola/Glucose/Methyl Rapeseedate Ferment, Butyrospermum Parkii (Shea) Butter, Sodium Hyaluronate (and) Hydrolyzed Hyaluronic Acid (and) Sodium Acetylated Hyaluronate, Caprylhydroxamic Acid, Caprylyl Glycol, Glycerin, Arginine, Acrylates/C10-30 Alkyl Acrylate Crosspolymer, Xanthan Gum, Carbomer, Allantoin, Chamomilla recutita (Matricaria) flower extract, Lavandula Angustifolia (Lavender) Extract, Rosmarinus Officinalis (Rosemary) Extract, Disodium EDTA, Adenosine, Fragrance
Cara Penggunaan:
Arahan:
Guna pada muka yang bersih (selepas membersih dan ton) pada waktu malam. Letak setitis pada bahagian dagu dan urut sehingga diserap - kenakan sedikit tekanan semasa mengurut. Ulangi proses ini pada pipi, hidung, bahagian bibir, sekitar mata dan dahi. Semua ini memakan masa lebih kurang 10 minit dan anda akan memerlukan lebih kurang 4-5 titis.
Kemudian, ikuti dengan penggunaan serum/ krim yang menghidrat dan melegakan, atau gunakan pupur muka.
Video "What Different Between MicroNeedling & MNcream
---
Shipping & Delivery

Grab Me will process & ship all orders within 12 hours after your order has been placed on our website. Once your order has been shipped, you will receive an e-mail from us with your tracking information and steps on how to track your order. Alternatively, if you registered an account with us during checkout, you may login to your account and check under Order History for the latest update & status on your order.


Local Shipping & Delivery (Malaysia)

Grab Me ships all local orders via Pos Laju.

All orders will be shipped before Pos Laju's cut-off time so most delivery to West Malaysia will take 1-2 business days & East Malaysia would take 2-4 business days. However, there a times where there might be unexpected delays on Pos Laju's side whereby it may take an extra day or two to arrive.

Local Shipping Charges & Duration

West/Peninsular Malaysia: Flat rate of RM6 (1-2 business days)
East/Sabah & Sarawak: Flat rate of RM10 (2-4 business days)
Contact Us
Need help? Get in touch with us via WhatsApp (+60169195161) or use the contact form on our website to send us an
e-mail.