ASTAR PANTS (English)
Made in

Japan

Patented

Kodenshi Yarn + 3D German Knitting Technology
Designed with

compression

throughout for effective pumping actions
Inlay knitting for improved support and shaping power and reduced lint formation
Temperature regulation and quick-drying for maximum

comfort

Anti-bacterial fabric

to maintain freshness and cleanliness

Versatile

-wear during sleep for compression, wear during the day as underwear, wear during sports or exercise as leggings

Durable

– ultrafine ceramic is blended evenly into the fibers so the Kodenshi effects last permanently (when cared for according to instructions)
81% Nylon + 19% Polyurethane
This combination increases opacity (less see through than other brands)
BENEFITS
FOR Beauty
Increases metabolism & fat burning
Improves body shape – flattens tummy, shapes hip, lifts butt and tone-up thighs
Tightens skin and reduces flabbiness
Reduces cellulite/orange peel skin
Improves varicose veins
FOR Health
Improves blood circulation – benefits the heart & vascular system
Prevents blood clots
Improves cold feet and hands
Improves lymphatic drainage
Relieves joint, knee and muscular pain
Reduces lactic acid build-up and relieves soreness
Prevents cramps and numbness
Improves leg strength, flexibility and mobility
Relieves heavy legs and reduces water retention
Improves reproductive system health
Reduces menstrual pain
Improves bowel movement
with 100% Kodenshi
for better all-round effects!
Size
Please make sure size is correct. Due to hygiene reasons, we do not accept returns or exchanges.
| Size | S | M | L |
| --- | --- | --- | --- |
| Hip | 90-95 | 96-101 | 102-108 |
ASTAR PANTS (华语)
日本制造

专利

Kodenshi纱线+ 3D德国针织技术
全

压缩

设计让效益更有效输导
镶嵌针织能加强支撑及塑形力,并减少棉绒形成
温度调节及快干属性给予最佳的

舒适度

抗菌功能

保持舒爽与清洁

多功能

穿着:睡眠时当作压缩裤;白天可作为内裤穿着;运动或锻炼时则可穿作紧身运动裤

耐用

–超细陶瓷均匀混合在纺织纤维中,造就Kodenshi的持久效果 (当按照说明进行护理)
81%尼龙 + 19%聚氨酯
该组合增加了不透明度(与其它牌子相比更不易透视)
益处
美丽
增加新陈代谢和脂肪燃烧
改善身材曲线 -- 使腹部平坦、塑造臀型、紧实臀部及雕塑大腿
紧致肌肤,减少松弛
减少橘皮组织与肌肤
改善静脉曲张
健康
改善血液循环 - 有益于心脏和血管系统
防止血液凝块
改善冰冷的手脚
改善淋巴引流
缓解关节,膝盖和肌肉疼痛
减少乳酸积累,缓解酸痛
防止抽筋与麻痹
提高腿部力量、灵活性与移动性
缓解沉重的腿部及减少水肿
改善生殖系统健康
减少经痛
改善排便
含有100% Kodenshi
给予更有效的全方位效果!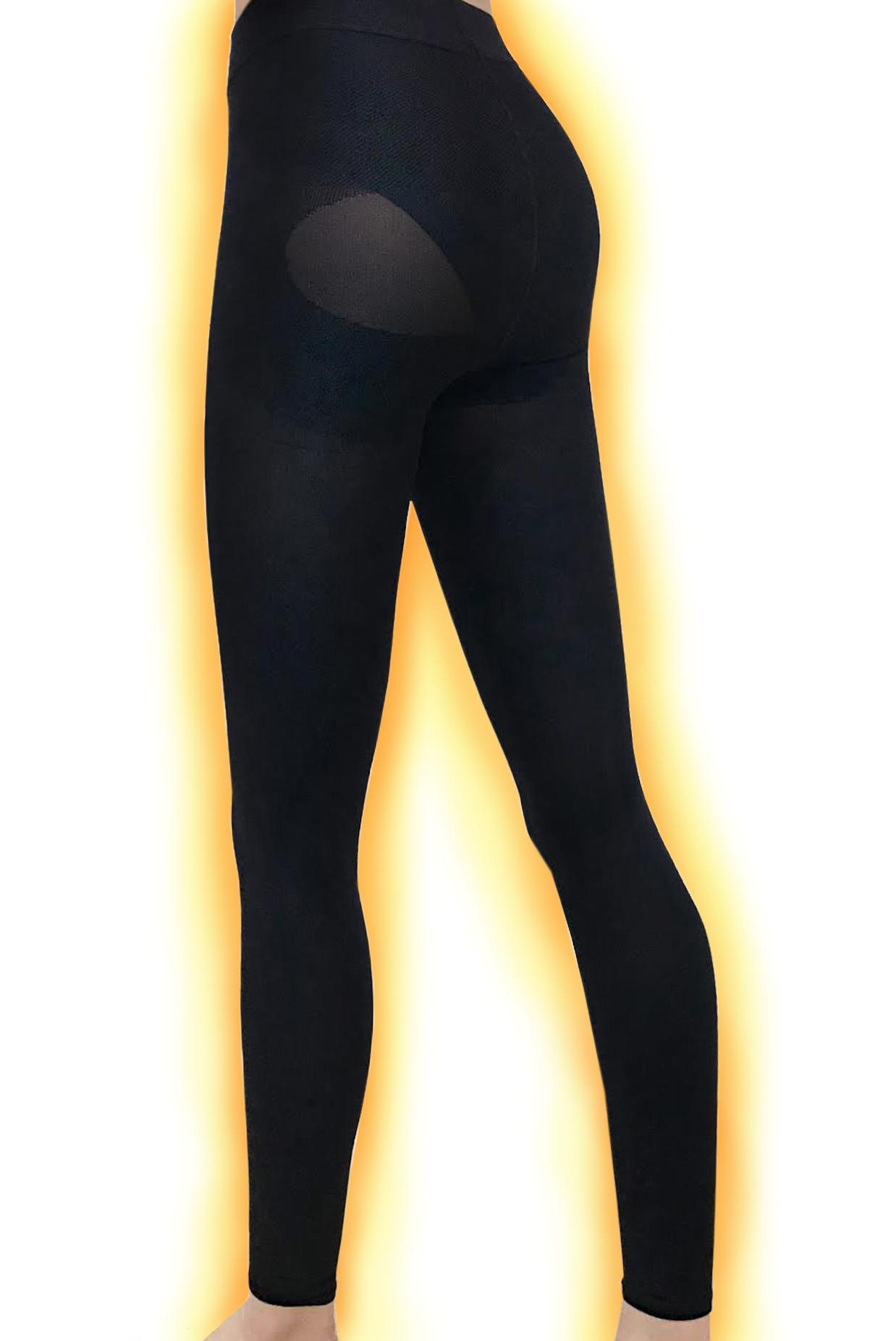 尺码
请确保所选尺寸正确。基于个人卫生因素考量,我们一律不提供退换货服务。
| 尺码 | S | M | L |
| --- | --- | --- | --- |
| 臀部 | 90-95 | 96-101 | 102-108 |
ASTAR PANTS(Malay)
Buatan

Japan

Benang (Yan) Kodenshi Terpaten + Teknologi Mengait 3D Terpaten Jerman
Reka bentuk mampatan di seluruh seluar untuk tindakan mengepam yang berkesan
Teknik mengait sisipan untuk memberi sokongan dan tindakan pembentuk badan yang lebih baik serta mengurangkan penghasilan lin
Ciri kawalan suhu dan cepat kering untuk keselesaan maksimum
Sifat antibakteria untuk mengekalkan kesegaran dan kebersihan
Serba guna – pakai ketika tidur untuk fungsi pemampatannya, pakai sebagai seluar dalam pada siang hari, pakai sebagai seluar legging semasa bersukan atau senaman
Tahan lama – seramik ultrahalus digabungkan ke dalam gentian fabrik secara sekata supaya kesan Kodenshi kekal selama-lamanya (jika seluar dibersih dan dijaga mengikut panduan yang diberikan)
81% Nilon + 19% Poliuretana
Gabungan ini meningkatkan kelegapan fabrik (kurang jarang berbanding dengan jenama yang lain)
MANFAAT
UNTUK Kecantikan
Meningkatkan metabolisme dan pembakaran lemak
Menjadikan bentuk badan lebih menarik – mengempiskan perut, melangsingkan pinggul, menegangkan punggung dan membentuk otot paha
Menganjalkan kulit dan mengurangkan kegeleberan
Mengurangkan selulit/ kulit kelihatan seakan kulit buah oren
Memperbaik vena varikos
UNTUK Kesihatan
Melancarkan peredaran darah – bermanfaat kepada jantung dan sistem vaskular
Menghalang darah beku
Masalah kaki dan tangan sejuk bertambah baik
Meningkatkan saliran limfatik
Melegakan rasa sakit pada sendi, lutut dan otot
Mengurangkan pengumpulan asid laktik dan melegakan rasa nyeri
Menghalang kekejangan dan kekebasan
Meningkatkan kekuatan, kebolehlenturan dan pergerakan pada kaki
Melegakan rasa berat dan letih pada kaki dan mengurangkan kesembapan air
Memperbaik kesihatan sistem pembiakan
Mengurangkan senggugut
Meningkatkan pergerakan usus (penyingkiran najis)


dengan 100% Kodenshi
Untuk keberkesanan yang lebih baik dan menyeluruh!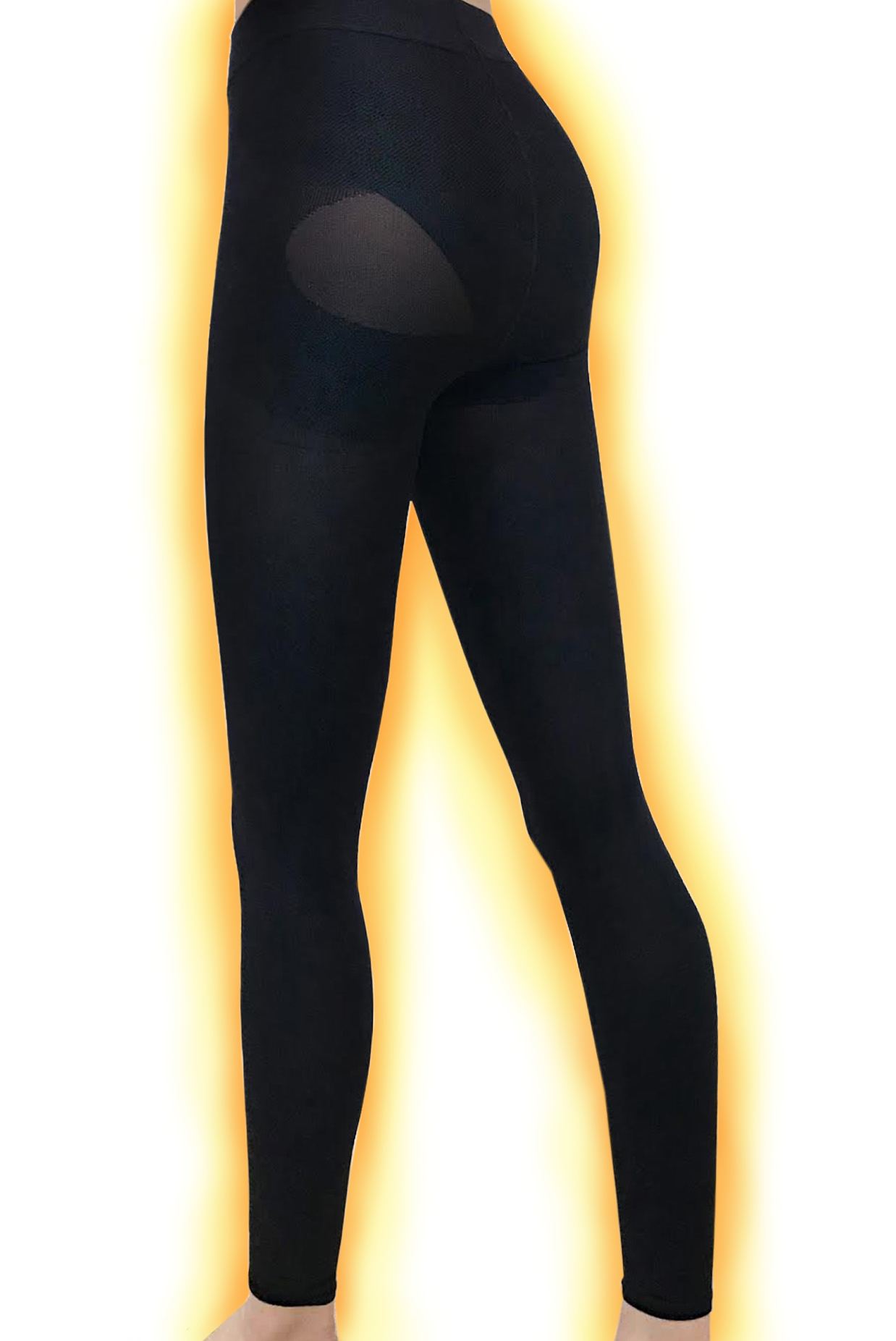 Saiz
Sila pastikan saiz yang dipilih adalah betul. Pemulangan atau penukaran selepas pembelian tidak akan diterima atas sebab-sebab kebersihan.
| Saiz | S | M | L |
| --- | --- | --- | --- |
| Pinggul | 90-95 | 96-101 | 102-108 |
Introduction of use
click to view HERE
Testimonial From Customer
---
Shipping & Delivery

Grab Me will process & ship all orders within 12 hours after your order has been placed on our website. Once your order has been shipped, you will receive an e-mail from us with your tracking information and steps on how to track your order. Alternatively, if you registered an account with us during checkout, you may login to your account and check under Order History for the latest update & status on your order.


Local Shipping & Delivery (Malaysia)

Grab Me ships all local orders via Pos Laju.

All orders will be shipped before Pos Laju's cut-off time so most delivery to West Malaysia will take 1-2 business days & East Malaysia would take 2-4 business days. However, there a times where there might be unexpected delays on Pos Laju's side whereby it may take an extra day or two to arrive.

Local Shipping Charges & Duration

West/Peninsular Malaysia: Flat rate of RM6 (1-2 business days)
East/Sabah & Sarawak: Flat rate of RM10 (2-4 business days)
Contact Us
Need help? Get in touch with us via WhatsApp (+60169195161) or use the contact form on our website to send us an
e-mail.