Astar ORCHID MARINE Youth Factor Serum - For Skin that's Oh So Smooth!
ORCHID MARINE Youth Factor Serum 10ml (EN)
For Skin that's
Oh So Smooth!
Ultimate Skin Rejuvenation Booster Revitalises and Repairs Damaged Cells For Ageless, Flawless Skin
Starts working within 24 hours!
Transform your skin in 1 week!
This super smooth serum combines the most potent, regenerative and reparative elements (stem cells, growth factors, peptides etc) from the Giant Grouper Roe Embryo and Orchid plant, together with Fullerenes (the strongest, Noble prize-winning anti-oxidant) to:
Revitalise skin by activating cell renewal and regeneration, encouraging healthy renewal of skin cells and production of collagen and elastin
Counter age-related slackening and loss of firmness and resilience
Repair damage in important components of skin affected by ageing
Help skin recover from oxidative damage, reducing the appearance of blemishes, open pores, pigmentation, lines and wrinkles
Replenish nutrients and provide intense hydration — so skin becomes exceptionally smooth, plump, dewy and radiant with a healthy glow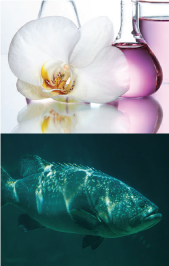 Ingredients
Orchid and Marine Embryonic Stem Cells, Growth Factors, Peptides, Essential Fatty Acids, Vitamins and Minerals, Fullerenes
Directions For Use
Use day and night. Apply 3 drops or more on face to experience direct benefits of the serum, or mix with other serums/creams to enhance results of other skincare products.
兰花海洋精华液 10ml
带来如此柔滑的肌肤!
肌肤终极再生精华液振兴及修复受损细胞,带来永恒无暇的肌肤
24小时内发挥效果!
1周内改变您的肌肤!
此超柔顺精华液结合了源于巨型石斑胚胎素及兰花植物中最有效的再生和修复元素(干细胞、生长因子、多肽等) 以及富勒烯(最强并荣获诺贝尔奖肯定的抗氧化剂) ,帮助:
通过激活细胞更新及再生,促进肌肤细胞的健康更新以及胶原蛋白和弹性蛋白的生成,为肌肤注入活力
对抗因年龄造成的松弛以及紧实度和弹性流失
修复受老化影响的重要皮肤组织损伤
帮助肌肤从氧化损伤中恢复,减少瑕疵、毛孔粗大、色素沉淀、细纹及皱纹
注入养分及提供强效保湿,让肌肤柔滑、饱满、水润及散发健康光彩
成分
兰花及海洋胚胎干细胞、生长因子、肽、必需脂肪酸、维生素和矿物质、富勒烯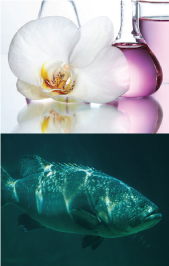 使用说明
早晚使用。在脸上涂抹三滴或更多,以体验精华液所带来的直接效益;或是与其它精华素/面霜混合使用,以增加其它护肤品的效果。
ORCHID MARINE Youth Factor Serum 10ml (Malay)
Untuk Kulit yang Begitu Licin Sekali!
Perangsang Peremajaan Kulit Yang Unggul Membaharui dan Membaiki Sel Rosak Untuk Kulit Muda Jelita Tanpa Cela
Tindakan bermula dalam 24 jam!
Perubahan pada kulit anda dalam 1 minggu!
Serum bertekstur amat lembut ini menggabungkan unsur-unsur penjanaan semula dan pembaikan yang paling berkuasa (sel induk, faktor pertumbuhan, peptida dll.) daripada Embrio Telur Ikan Kerapu Kertang dan pokok Orkid, bersama dengan Fulerena (antioksidan terkuat yang memenangi hadiah Nobel) untuk:
Mencergaskan kulit dengan mengaktifkan pemulihan dan penjanaan semula sel, menggalakkan pemulihan sel kulit yang sihat serta penghasilan kolagen dan elastin
Menentang kekenduran berkaitan usia serta kehilangan keanjalan dan daya tahan kulit
Membaiki kerosakan pada komponen penting kulit akibat proses penuaan
Membantu kulit pulih daripada kerosakan oksidatif serta mengurangkan penampilan cela, liang roma terbuka, pigmentasi, garis-garis halus dan kedut
Menambah semula nutrien dan memberikan kelembapan intensif supaya kulit menjadi amat licin, tidak tampak cekung, lembut dan sihat berseri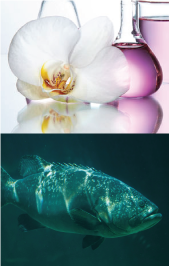 Bahan
Sel Induk Orkid dan Embrionik Marin, Faktor Pertumbuhan, Peptida, Asid Lemak Perlu, Vitamin dan Mineral, Fulerena
Cara Penggunaan
Gunakan siang dan malam. Sapu 3 titis atau lebih pada muka untuk menikmati manfaat serum secara langsung atau campurkan dengan serum/ krim lain untuk meningkatkan keberkesanan produk penjagaan kulit tersebut.
Shipping & Delivery

Grab Me will process & ship all orders within 12 hours after your order has been placed on our website. Once your order has been shipped, you will receive an e-mail from us with your tracking information and steps on how to track your order. Alternatively, if you registered an account with us during checkout, you may login to your account and check under Order History for the latest update & status on your order.


Local Shipping & Delivery (Malaysia)

Grab Me ships all local orders via Pos Laju.

All orders will be shipped before Pos Laju's cut-off time so most delivery to West Malaysia will take 1-2 business days & East Malaysia would take 2-4 business days. However, there a times where there might be unexpected delays on Pos Laju's side whereby it may take an extra day or two to arrive.

Local Shipping Charges & Duration

West/Peninsular Malaysia: Flat rate of RM6 (1-2 business days)
East/Sabah & Sarawak: Flat rate of RM10 (2-4 business days)
Contact Us
Need help? Get in touch with us via WhatsApp (+60169195161) or use the contact form on our website to send us an
e-mail.