Neck Cream 40g
Firming | Lifting | Line Reducing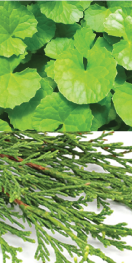 A powerful anti-aging formula specifically designed for the delicate neck and décolleté areas. This light, non-greasy cream firms and tightens skin around the neck, reducing slackening and the appearance of lines. With continued use, any saggy skin or wrinkles around your neck will disappear, making your neckline look visibly firmer, younger and more beautiful.
Main Ingredients:
Palmitoyl Oligopeptide

Tripeptide-29

Adenosine

Pinus Sylvestris Leaf Oil

Centella Asiatica Extract
Directions For Use:
Apply onto neck area and decollete. Massage lightly until absorbed. Use twice a day, once in the morning and once at
night.
颈霜 40g
紧实 | 拉提 | 减少纹路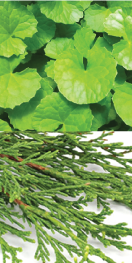 强效抗衰老配方,专为娇嫩的颈部及领口部位所配制。这款质感轻盈、不油腻的乳霜能紧致颈部周围的皮肤,减少松弛和纹路的出现。持续使用,您脖子上的松弛肌肤及皱纹将随之消失,让您的颈项轮廓更加精致、年轻及漂亮。
主要成分:
使用说明:
涂抹于颈部和颈肩领口处。轻轻按摩直至吸收。每天使用两次,早晚各一次。
Neck Cream 40g
Mengutuhkan | Menganjalkan | Mengurangkan Garis Kedut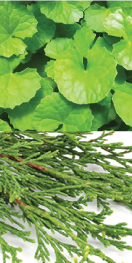 Formula anti-penuaan yang mujarab dirumus khususnya untuk bahagian leher dan garis leher jeluk yang halus. Krim yang ringan dan tidak berminyak ini menganjal dan menegangkan kulit di sekitar leher serta mengurangkan geleberan dan penampilan garis kedut. Penggunaan yang berterusan akan menghilangkan kulit geleber atau kedutan di sekitar leher, menjadikan kulit leher anda kelihatan nyata lebih anjal, muda dan cantik.
Bahan Utama:
Palmitoyl Oligopeptide

Tripeptida-29

Adenosina

Minyak Daun Pinus Sylvestris

Ekstrak Centella Asiatica
Cara Penggunaan:
Sapu pada kawasan leher dan garis leher jeluk. Urut dengan perlahan sehingga diserap sepenuhnya. Gunakan dua kali sehari, sekali pada waktu pagi dan sekali lagi pada waktu malam.
Shipping & Delivery

Grab Me will process & ship all orders within 12 hours after your order has been placed on our website. Once your order has been shipped, you will receive an e-mail from us with your tracking information and steps on how to track your order. Alternatively, if you registered an account with us during checkout, you may login to your account and check under Order History for the latest update & status on your order.


Local Shipping & Delivery (Malaysia)

Grab Me ships all local orders via Pos Laju.

All orders will be shipped before Pos Laju's cut-off time so most delivery to West Malaysia will take 1-2 business days & East Malaysia would take 2-4 business days. However, there a times where there might be unexpected delays on Pos Laju's side whereby it may take an extra day or two to arrive.

Local Shipping Charges & Duration

West/Peninsular Malaysia: Flat rate of RM6 (1-2 business days)
East/Sabah & Sarawak: Flat rate of RM10 (2-4 business days)
Contact Us
Need help? Get in touch with us via WhatsApp (+60169195161) or use the contact form on our website to send us an
e-mail.