Blemish X Gel 20g
Spot Relief | Soothing | Sebum Control
An intensive care for the quick relief of spots. This treatment gel alleviates redness, soothes swelling and controls excessive sebaceous secreation. It goes a step further by promoting skin renewal and regeneration to help prevent discolouration or marks, and is suitable for even the most sensitive skin.
Main Ingredients:
Picosaccharide A1

Defensil

Tea Tree Oil

Solanum Pine Leaf Oil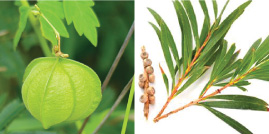 Directions For Use:
Apply gel onto the affected area 2 - 3 times a day.
唤颜凝胶 20g
缓解痘痘 | 舒缓 | 皮脂控制
强效护理迅速缓解痘痘。这款护理凝胶能够舒缓红肿及控制过度的皮脂分泌。此外,它更进一步地促进皮肤更新和再生,以避免色差或疤痕,连极度敏感的肌肤也适用。
主要成分:
Picosaccharide A1

Defensil

茶树油

茄果松叶油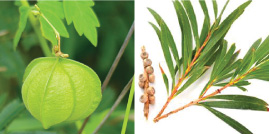 使用說明:
将凝胶涂抹在患处,每天2-3次。之前&之后
Blemish X Gel 20g
Menghilangkan Cela | Melegakan | Pengawalan Sebum
Penjagaan intensif untuk menghilangkan cela dengan pantas. Gel rawatan ini mengurangkan kemerahan, melegakan kebengkakan dan mengawal perembesan sebum yang berlebihan. Ia seterusnya bertindak untuk menggalakkan pemulihan dan penjanaan semula kulit dengan membantu menghalang perubahan warna atau kemunculan kesan cela pada kulit dan sesuai walaupun untuk kulit yang paling sensitif.
Bahan Utama:
Pikosakarida A1

Defensil

Minyak Tea Tree Oil

Minyak Daun Solanum Pine Leaf Oil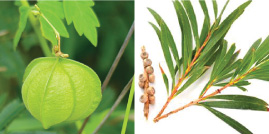 Cara Penggunaan:
Sapu gel pada kawasan yang berkenaan 2-3 kali sehari.
Shipping & Delivery

Grab Me will process & ship all orders within 12 hours after your order has been placed on our website. Once your order has been shipped, you will receive an e-mail from us with your tracking information and steps on how to track your order. Alternatively, if you registered an account with us during checkout, you may login to your account and check under Order History for the latest update & status on your order.


Local Shipping & Delivery (Malaysia)

Grab Me ships all local orders via Pos Laju.

All orders will be shipped before Pos Laju's cut-off time so most delivery to West Malaysia will take 1-2 business days & East Malaysia would take 2-4 business days. However, there a times where there might be unexpected delays on Pos Laju's side whereby it may take an extra day or two to arrive.

Local Shipping Charges & Duration

West/Peninsular Malaysia: Flat rate of RM6 (1-2 business days)
East/Sabah & Sarawak: Flat rate of RM10 (2-4 business days)
Contact Us
Need help? Get in touch with us via WhatsApp (+60169195161) or use the contact form on our website to send us an
e-mail.