Astar All-in-One Eye Cream 全效眼霜
All-in-One Eye Cream 15g
Anti-Wrinkle | Anti-Dark Circles | Anti-Puffiness
This anti-aging eye cream acts on all visible signs of aging around the eye area, including lines, wrinkles, crow's feet, puffiness, droppy lids and dark circles. This intensive treatment contains ingredients such as Nelumbo Nucifera Callus Culture Extract and Haloxyl, known for their deep restoration and anti-dark circle effects, and natural plant extracts which soothe the eye area. Together, they relieve any signs of tiredness and make your eye area look brighter and younger.
Main Ingredients:
7 Peptides

Lotus Stem Cell Culture

Hyaluronic Acid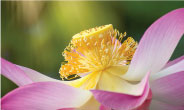 Directions For Use:
Apply a pea-sized amount onto the eye area. Gently massage and lightly tap until absorbed. Use day and night.
全效眼霜 15g
抗皱纹 | 抗黑眼圈 | 抗眼袋
这款抗衰老眼霜能够针对眼部周围的所有衰老迹象发挥作用,包括皱纹、鱼尾纹、眼袋、眼睛下垂和黑眼圈。这款强效配方的成分包括 Nelumbo Nucifera愈伤组织培养物萃取及Haloxyl,能够深层修复和拥有抗黑眼圈功效;此外,天然植物萃取可帮助舒缓眼部肌肤。综合一起,它们能够缓解任何疲劳迹象,使您的眼部更加年轻、明亮。
主要成分: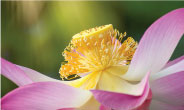 使用说明:
取豌豆般大小的量涂抹在眼部周围。轻轻按摩及拍打直至吸收。白天和晚上使用。
All-in-One Eye Cream 15g
Anti-Kedut | Anti-Gegelung Hitam | Anti-Sembap
Krim mata anti-penuaan ini bertindak terhadap segala tanda penuaan yang ketara di sekeliling mata termasuk garis-garis halus, kedut, kedut di sudut mata, kesembapan, kelopak mata yang geleber dan gegelung hitam. Rawatan intensif ini mengandungi bahan seperti Ekstrak Kultur Kalus Nelumbo Nucifera dan Haloxyl yang diketahui untuk kesan pemulihan dan anti-gegelung hitam di bawah mata serta ekstrak tumbuh-tumbuhan semua jadi yang melegakan kawasan mata. Semua bahan aktif ini bertindak bersama untuk mengurangkan sebarang tanda keletihan dan menjadikan kawasan mata tampak lebih cerah dan muda.
Bahan Utama:
7 Peptida

Kultur Sel Induk Teratai

Asid Hialuronik
Cara Penggunaan:
Sapu amaun krim (sebesar saiz kacang pea) pada kawasan mata. Gunakan urutan yang lembut dan tepuk dengan perlahan sehingga diserap sepenuhnya. Gunakan siang dan malam.
Shipping & Delivery

Grab Me will process & ship all orders within 12 hours after your order has been placed on our website. Once your order has been shipped, you will receive an e-mail from us with your tracking information and steps on how to track your order. Alternatively, if you registered an account with us during checkout, you may login to your account and check under Order History for the latest update & status on your order.


Local Shipping & Delivery (Malaysia)

Grab Me ships all local orders via Pos Laju.

All orders will be shipped before Pos Laju's cut-off time so most delivery to West Malaysia will take 1-2 business days & East Malaysia would take 2-4 business days. However, there a times where there might be unexpected delays on Pos Laju's side whereby it may take an extra day or two to arrive.

Local Shipping Charges & Duration

West/Peninsular Malaysia: Flat rate of RM6 (1-2 business days)
East/Sabah & Sarawak: Flat rate of RM10 (2-4 business days)
Contact Us
Need help? Get in touch with us via WhatsApp (+60169195161) or use the contact form on our website to send us an
e-mail.